Fabio Rossi has been in Lembang, Bandung, West Java, Indonesia, to meet up with Inter Nusantara captain Hari Mahendra in his hometown. After the first season of One Future Football ended, Hari relaxed while enjoying the views from the top of the mountain at a cafe near his house. The 26-year-old player grew up here, far from the hustle and bustle of the busy capital city of Jakarta.

Fabio Rossi: Hello, Hari. What do the team usual call you around the club? Hari, Mahendra, Captain?
HM: It's funny actually. In the Inter Nusantara squad, the players have their own nicknames mostly coming from the fans, each with an Indonesian flavour, for example Pak Bas, Mas Biru, Mang Olle, Bung Kus, and others. I was once called Hari M, but then someone made fun of it to Hari Maguire. Ha ha ha. So, just call me Hari.


FR: OK, Hari. It seems like a fun environment you have here in Inter Nusantara. But I can't get over the view of where we're meeting today. It's incredible.
HM: Yes, welcome to tropical paradise, Fabio. Please enjoy Indonesia.


FR: Of course I'm enjoying my stay here. But the problem is, you have to go back and forth to Jakarta to train and compete with your club. From Jakarta to here, it took me 3 hours and more than 120 km. Isn't that tiring?
HM: Certainly not. Our home stadium, Garuda Stadium, is in Jakarta. But we like to practice in Jakarta, in mountainous areas in Bandung or Puncak, even near the beach in Bali. This team is always busy and Indonesia is very large. So, moving around has become our habit. For us, Indonesia — with all its diversity and its three time zones — is our big home.


FR: I've learnt a lot about Indonesian football in the past few months and the depth of local rivalries stand out to me. It's like Real Madrid vs Barcelona plus Boca Juniors vs River Plate and Tottenham vs Arsenal all rolled together. Does this make it difficult to captaining Inter Nusantara, and particularly the four Indonesian players in your club?
HM: Being a captain is difficult. Of course. However, Indonesia itself consists of various tribes, languages, and religions; that doesn't include the foreigners who live here. So, we're used to all kinds of differences. Reconciling these differences is my main challenge as captain. So far, in our first season, we have been able to survive. I'm not saying this club has played as well as we want to, but we have potential.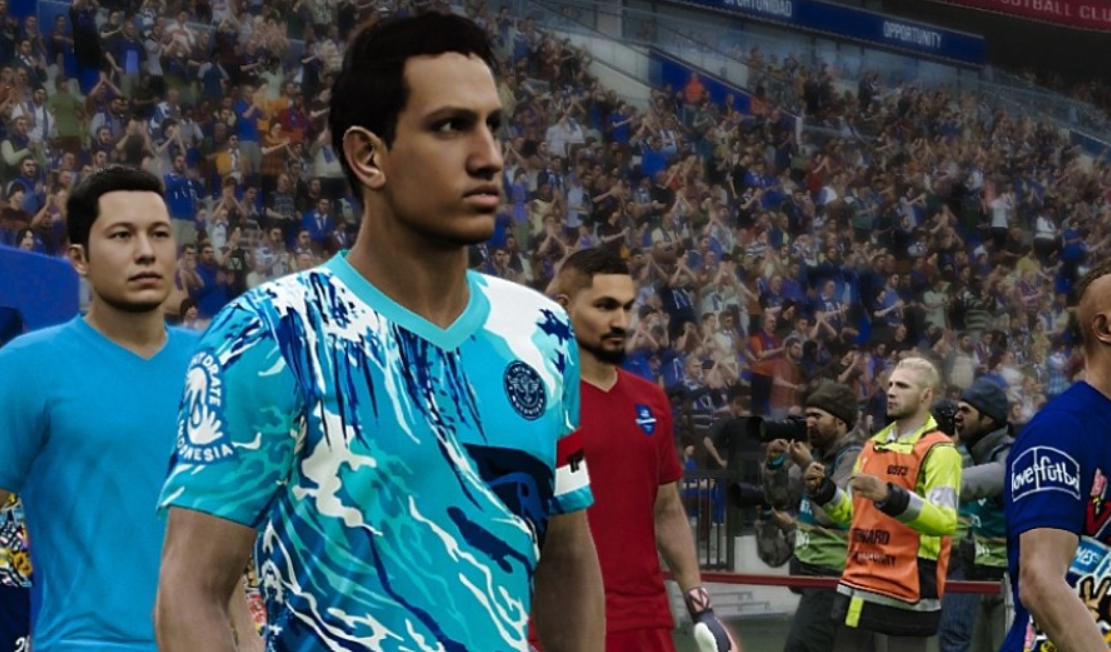 FR: Yes, we can see that Inter Nusantara has some defensive problems. In the regular season, you are the club with the most goals scored and the most conceded as well. What needs to be improved from the first season?
HM: Playing twice a week, every Tuesday and Friday, means we have little time for practice. One of our training focuses at least in this pre-season, is dealing with set pieces and crosses. You can see that we struggled there, especially corners. However, I promise you'll see a better led, better organised defence next season.
FR: That's about defense. What about going forward?
HM: Regarding the offense, I'm not worried at all. We have the top scorer, Bas Holsink. We have Segara Biru. Olle Mustafa is special and we have high hopes for our young players Frans Papare, and the new players coming in from the academy and the draft. Maybe you only saw the 48 goals we scored in matches during the regular season. But for me, I've seen hundreds of goals during training sessions from all the players I mentioned just now that scare me as a defender haha.


FR: Playing with a young Segara Biru here, do you think he has potential to be an all-time great player for Indonesia?
HM: Football people in Indonesia recognise that this country hasn't produced enough great footballers. Segara Biru is certainly one of the players who, to be honest, is currently the best at least on the Asian continent level. Every week, he got better, faster, and stronger, and that's why he may be one of the best ever players in Indonesia. It's unbelievable to see how he improved from week to week. In training it can be nearly impossible to defend against the guy! Luckily he's a great person so that makes him a little more bearable around the club!


FR: What was your favorite moment from the first season of One Future Football?
HM: We started very well and topped the table until, if I'm not mistaken, about round 6 or 7. Our good start also helped us connect with the fans and we as a club have a fan base that really engages with us and supports us on social media. After that start, our game dropped, but I still have beautiful moments, like the win in Paris and when we beat Manhattan here 4-1. Winning 5-1 against Bondi in the finals was pretty special too, especially after we lost twice against them in the regular season.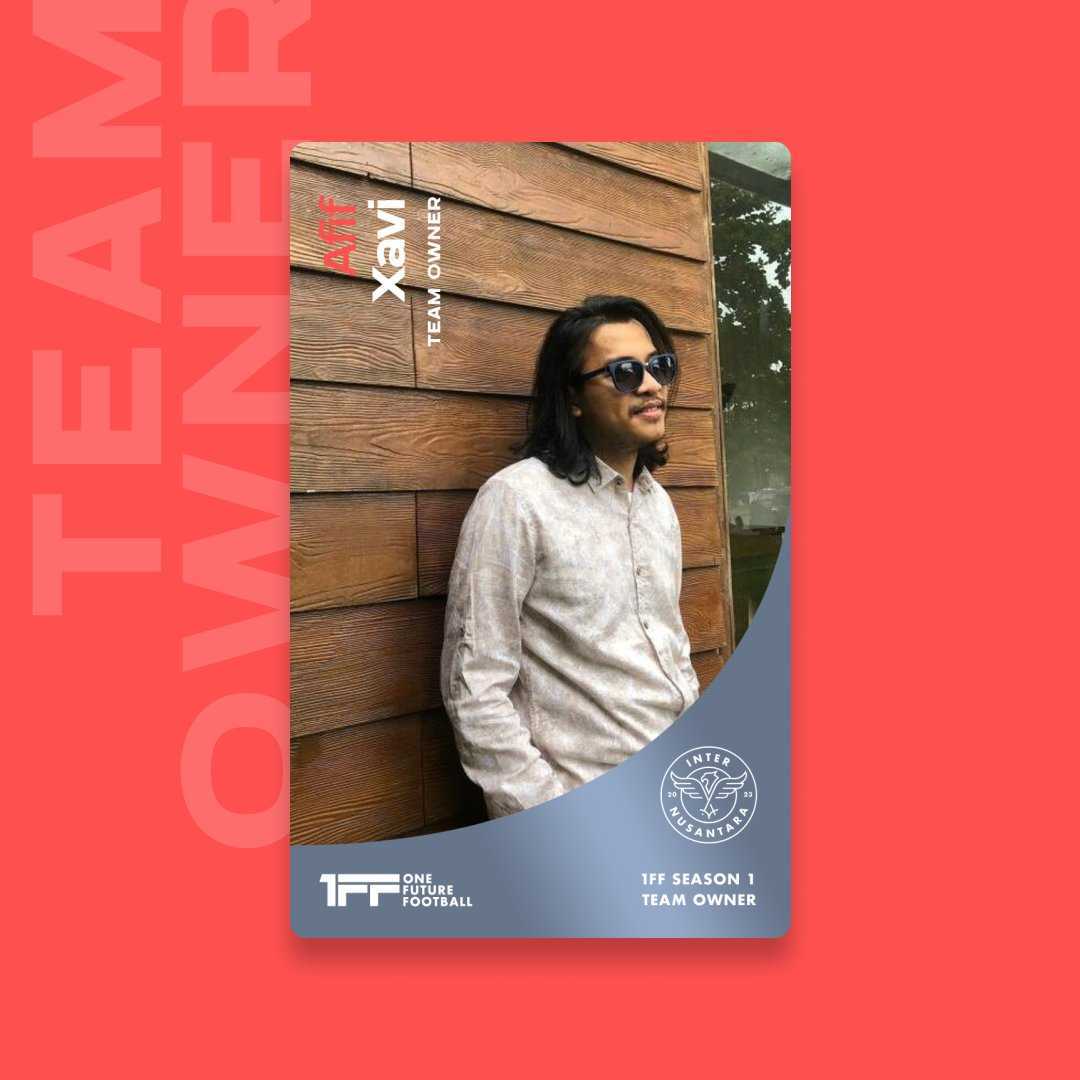 FR: I've seen your fans, and heard from many of them on social media. Does the attention help or add to the pressure?
HM: Honestly, Indonesian people are hungry for achievement. When we lose, the pressure increases. When we were at the top,
the fans were proud
. At first I was stressed, but in the middle of the season everything changed. That's because
the club announced Afif Xavi as a team owner
. Having a team owner who is a standup comedian turns the pressure into something we can laugh about. He may not be as famous as Patrice Evra, Chris Smalling, Naomi Osaka, or Kamaru Usman, but we talk about him a lot, and he's dropped in and had a really positive impact on the culture and mood in the squad.
FR: One post in particular brought out a very strong reaction from fans - when
Bas Holsink showed off the "investigate the Kanjuruhan Tragedy"
on his shirt. Do you think that kind of thing is important to voice?
HM: October 1 marks one year since the Kanjuruhan Stadium disaster, but the authorities have yet to carry out a thorough investigation. I hope the public doesn't forget such a big incident that claimed 135+ lives. Voicing something like that isn't actually a big impactful thing, it's the least we can do. I hope we can continue to speak out about it, both through messages on our shirts like Bas did, and from the fans in the stands like banners and chants. After all, football can be a tool for change. Luckily, I see that all the clubs in One Future Football are prepared to use their platform and voice, especially through some of the charities that work closely with the clubs. In essence, we will never get tired of fighting for positive things.
FR: Let's look to the future. What are your hopes for Season Two for Inter Nusantara?
HM: As I said earlier, I really hope our defense can be stronger next season. In this pre-season,
Coach Lee Jun-ho
and I will ensure that. The first season was up and down, but basically our first season's journey is like an underdog story. Being able to qualify for the Semi Finals is a big achievement. I hope that in the second season we can advance to the final and even become Champions.