One Future Football is the world's first global football league. It features 12 new super clubs with 252 new superstar players from 88 countries. Virtual football, real competition. Pick your team and cheer them on - all matches are free-to-view and fans earn team credits every time they watch their team and points every time their players play in matches. Find out more at
1ff.com
The last week in One Future Football was Qualifying Finals and Semi Finals. Taking the top 6 and leaving only two teams standing. Heading into the week, the bracket looked like this; Paris and Manhattan finishing 1st and 2nd meant that they skipped straight to the Semi Finals.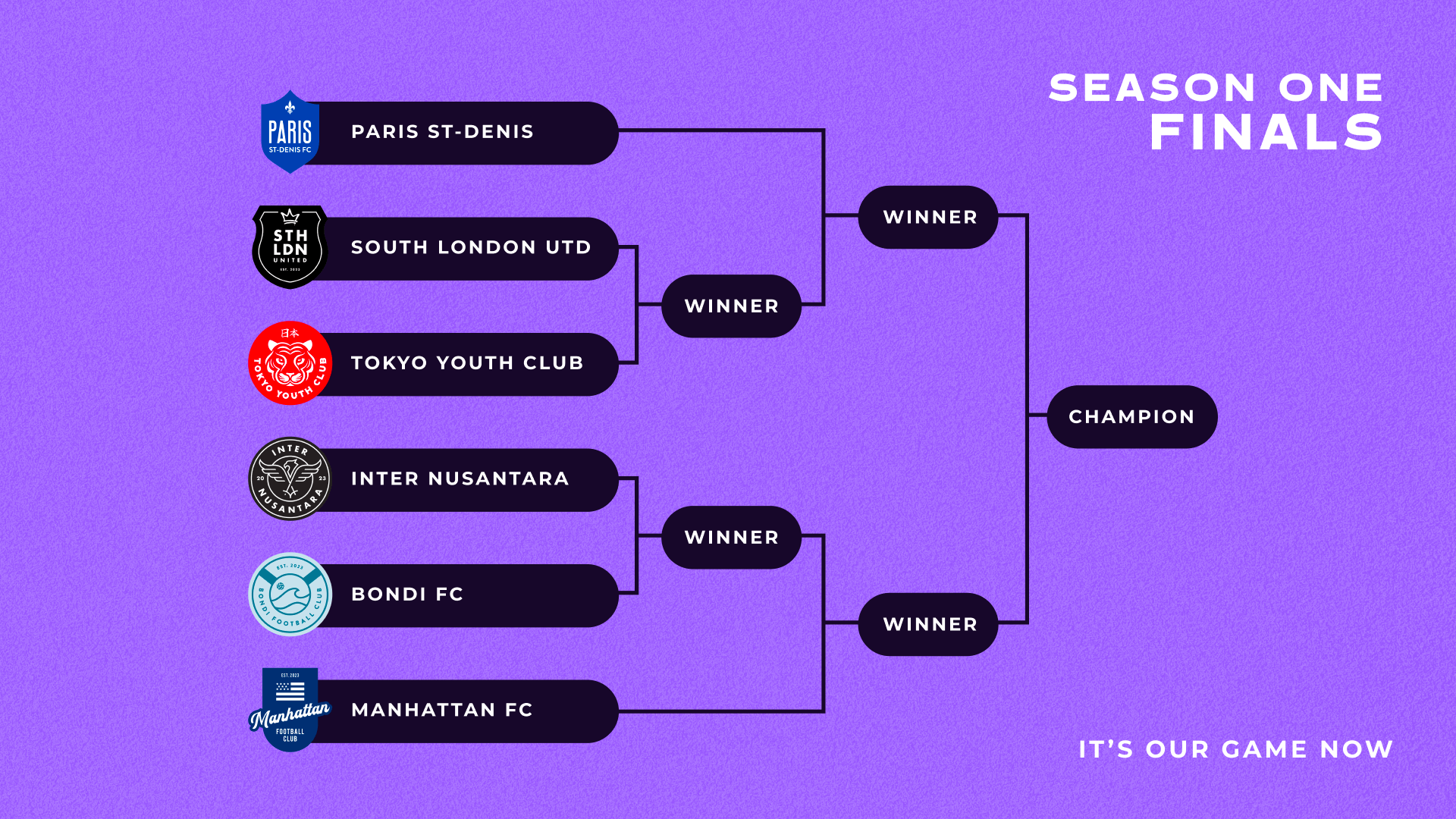 Qualifying Finals
First up, South London United hosted Tokyo Youth Club. The form was all with South London, having beaten Tokyo twice this season - 3-2 away and 3-0 at home in Round 19.
The picture looked even worse for Tokyo when they went down to 10 men after just 17 minutes following a Red Card for Italian Right Back Jacopo Petrone. This was just his second game back after a three game suspension after he saw Red in a Round 18 loss against Paris St Denis. The suspension meant his season was instantly over and his team mates must have expected to follow.
South London pushed but Tokyo managed the game well, and scored against the run of play - Rafael Hauffe grabbing his 14th of the season in the 57th minute. Adrien Grondin was predictably pulling the strings for the home side but The Ballers couldn't find a way through and South London United went out.
Tokyo's prize was a meeting with table-topping Paris St Denis in the Semi Finals.
In the other Qualifying Final, Bondi FC hosted Inter Nusantara in a repeat of their Round 22 clash. Bondi won that one, away in Indonesia 4-2. This time, the scores were level at half time, a Bas Holsink goal - his 17th of the season - was cancelled out by a Charlie Baker Jones penalty.
Inter Nusantara and Holsink then went wild ten minutes into the second half, scoring 3 goals in 7 minutes. Holsink then wrapped up his hat-trick, which gave him a share of the lead in the race for the Golden Boot with a 71st minute goal to secure a stunning 5-1 victory on the road for Inter Nusantara.
Inter Nusantara, who finished 6th at the end of the season were rewarded with a Semi Final away against Manhattan FC.


Semi Finals
In the first Semi-Final, Paris St Denis and Tokyo Youth Club played out a goalless 90 minutes and so went into extra time for the first time in 1FF history.
Tokyo had edged the first 90 minutes, with 12 shots to 8 and an xG of 1.28 to Paris's 0.43.
Extra time was a much more open affair and Rafael Hauffe burst into the box in the 99th minute, only to be brought down by Hugo Muller. Ko Kato stepped up to take the spot kick and hit the crossbar, dashing his hopes of taking the lead.
It took until the 108th minute for either team to find the net and the 18 year old from the Ivory Coast, Serge Dosso broke the deadlock with a left footed finish from inside the box. His first goal in 1FF.
Tokyo couldn't find a way past Herculano in St Denis' goal and it ended 1-0. Paris claiming their spot in the 1FF Season One Final.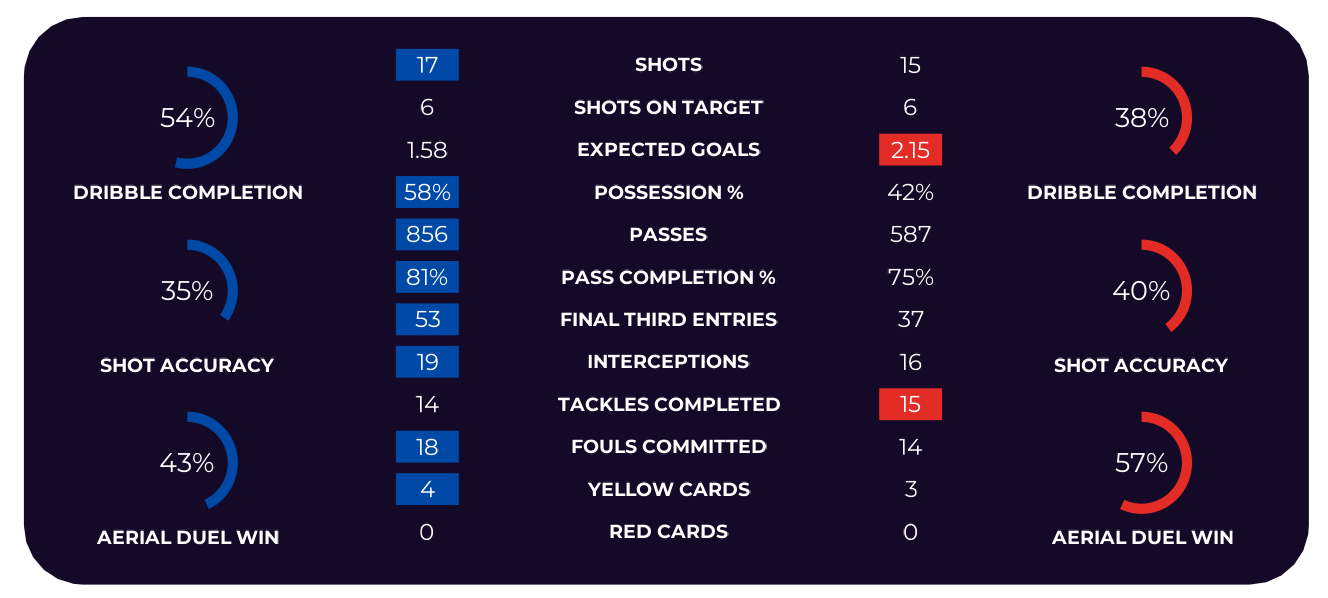 Manhattan FC hosted Inter Nusantara in the second Semi Final, and it couldn't have started better for The Empire, Manhattan going 2-0 up in the first 20 minutes thanks to goals from Isaac Carter and American Right Back Elijah Edwards.
Nusantara steadied and fought their way back into the game, firstly through Bernhard Schmid, making just his 6th appearance of the season, and then Bas Holsink's 20th goal of the season.
Holsink was proving a bigger threat than Dale Ramos who lead the Golden Boot race so comfortably earlier in the season but was now scoreless since Round 15.
Manhattan, however have plenty of routes to goal and Isaac Carter scored direct from a free kick before Dale Ramos turned provider, setting up Luca Johnson to take the scoreline to 4-2 with 15 minutes to go.
Nusantara pressed but couldn't hit back on the scoresheet and their season ended in New York.
Manhattan FC setting up the 1st vs 2nd Final against Paris St Denis in Paris on Friday.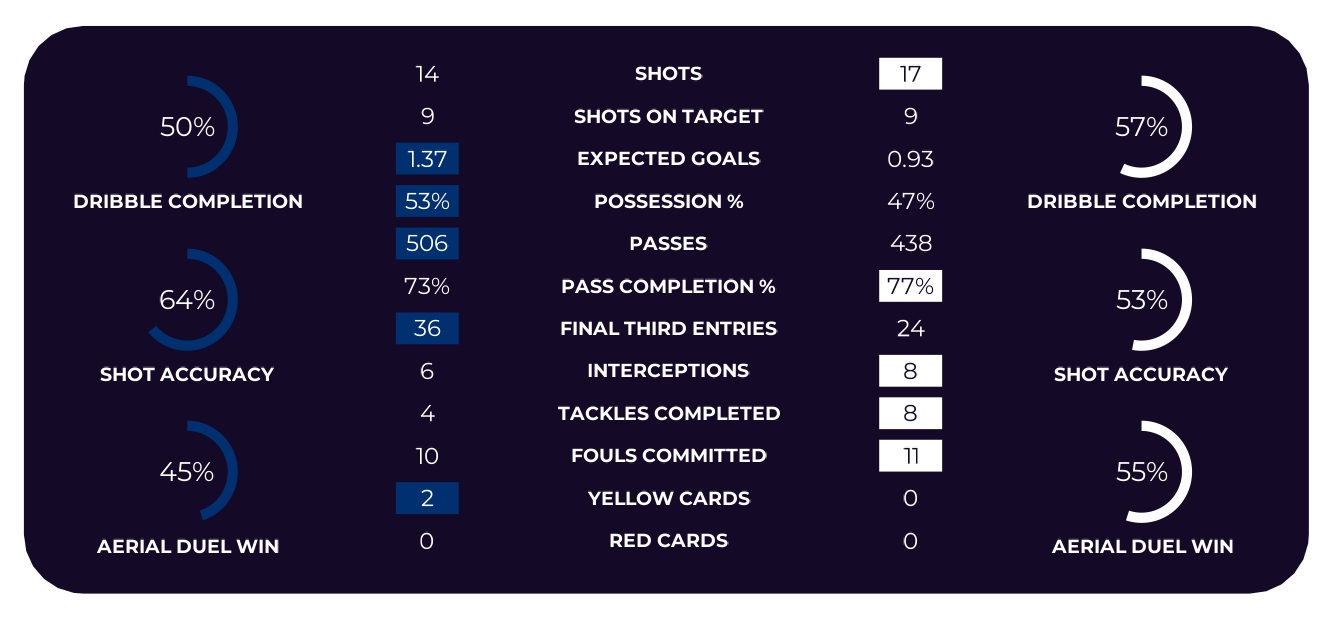 So we move into the One Future Football Season One Final. Player training is now live so you can now impact the skills of any player you own for the big match. Check training out at
1ff.com
now.
Game of the week
Manhattan FC vs Inter Nusantara; An early lead, a stunning comeback, a goal from the Golden Boot race leader. Not all Semi Finals can be like this.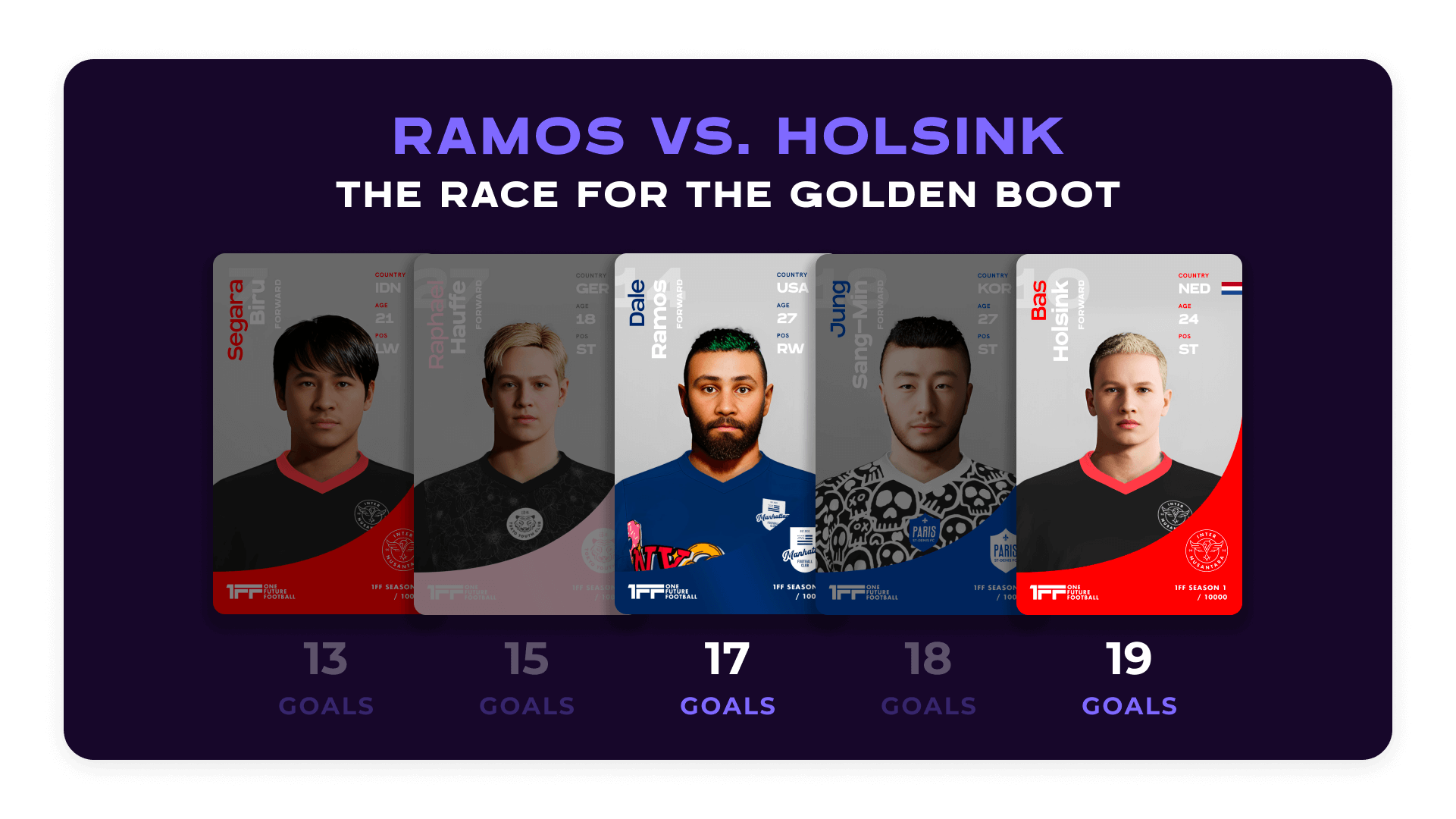 📺Watch the full length highlights on GOAL here:
https://www.facebook.com/events/837894271264212
📺Short highlights here:
@ManhattanNYFC 4-2 @InterNusantara | Key Moments | Semi Final 2
Goal of the Week
Bas Holsink's hat-trick saw him rewarded with a 96 rating, and fans who own his card, pocketed a huge 960 1FF points.
Ruben Sinclair was named Young Player of the Round.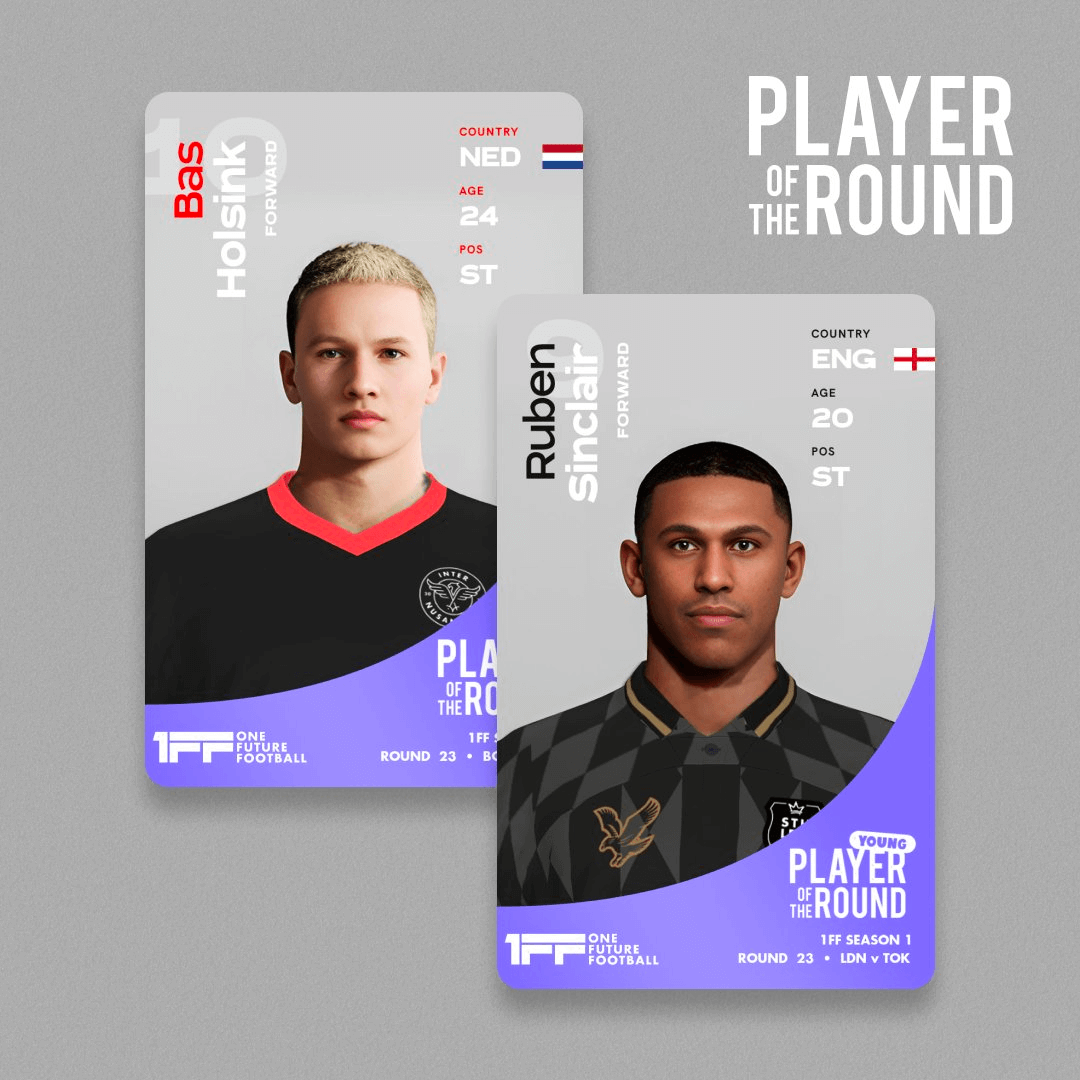 Isaac Carter
's 2-goal performance was the difference in the Semi Final against Nusantara. Carter was awarded with a rating of 86 - the highest across the round.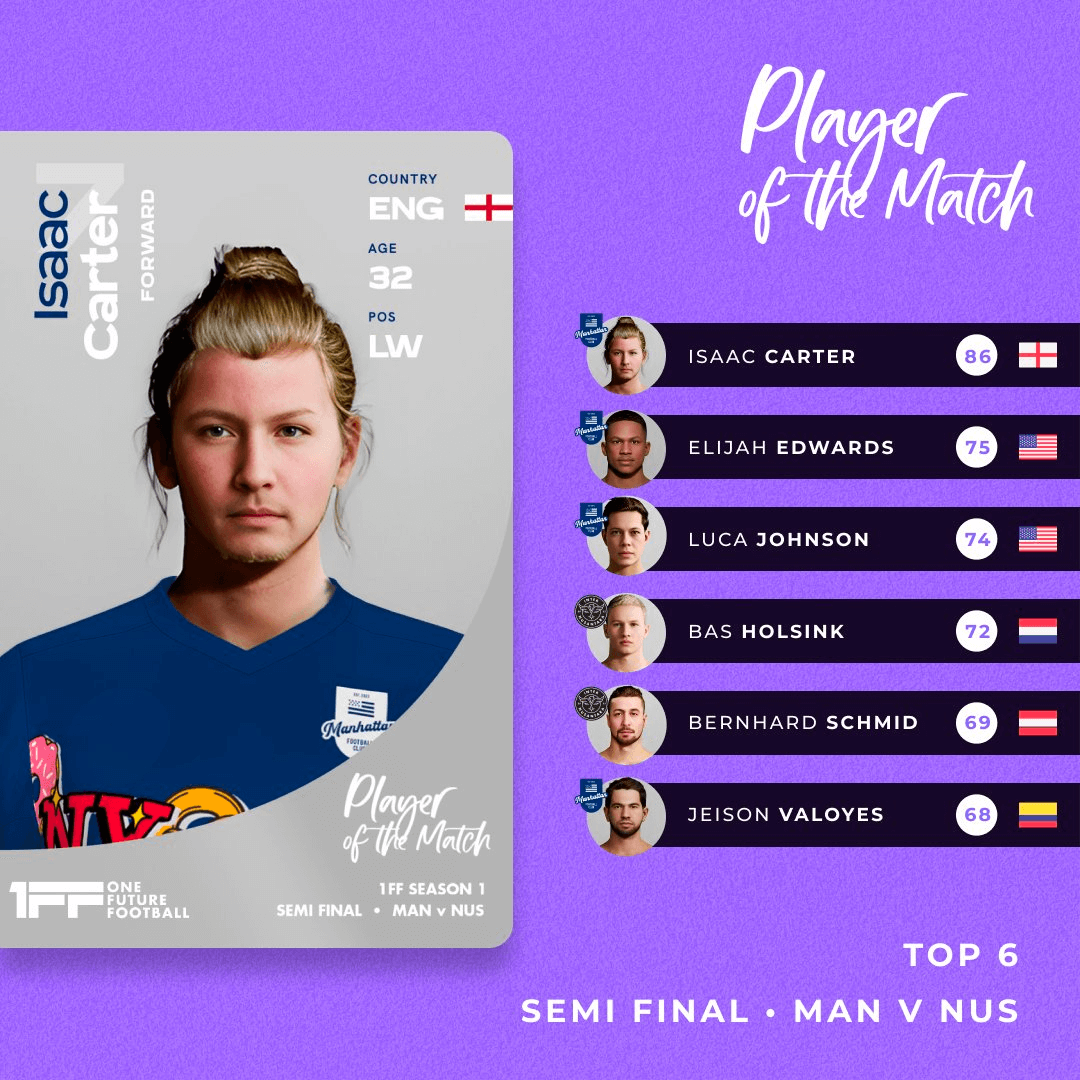 Best Quotes
Scoring a winner to send your team to the One Future Football Season One Final ❤️❤️❤️
Doing it at 18, and it's your first goal ever? ❤️❤️❤️❤️❤️❤️❤️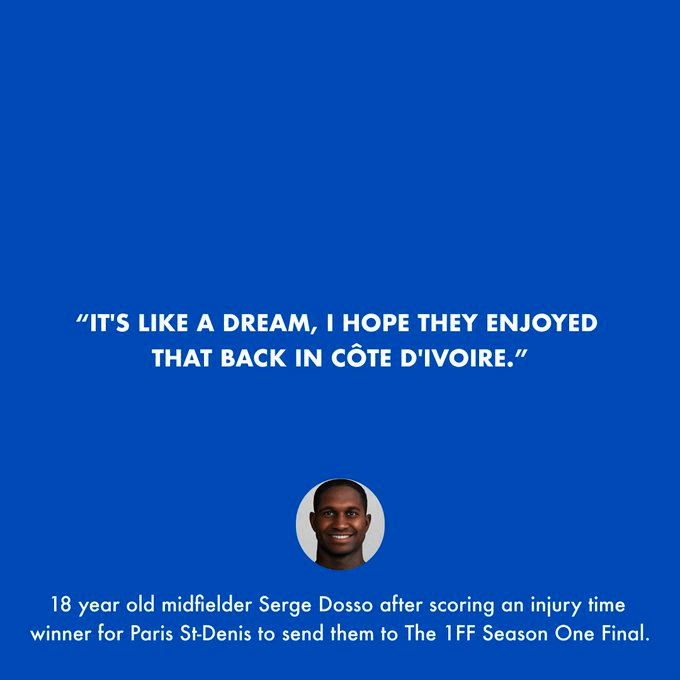 The Leaders
It's all to play for in the race for the Golden Boot and Most Assists.
Ramos, Sang-Min, Johnson and Grava all have one more game to break ahead and take out the awards.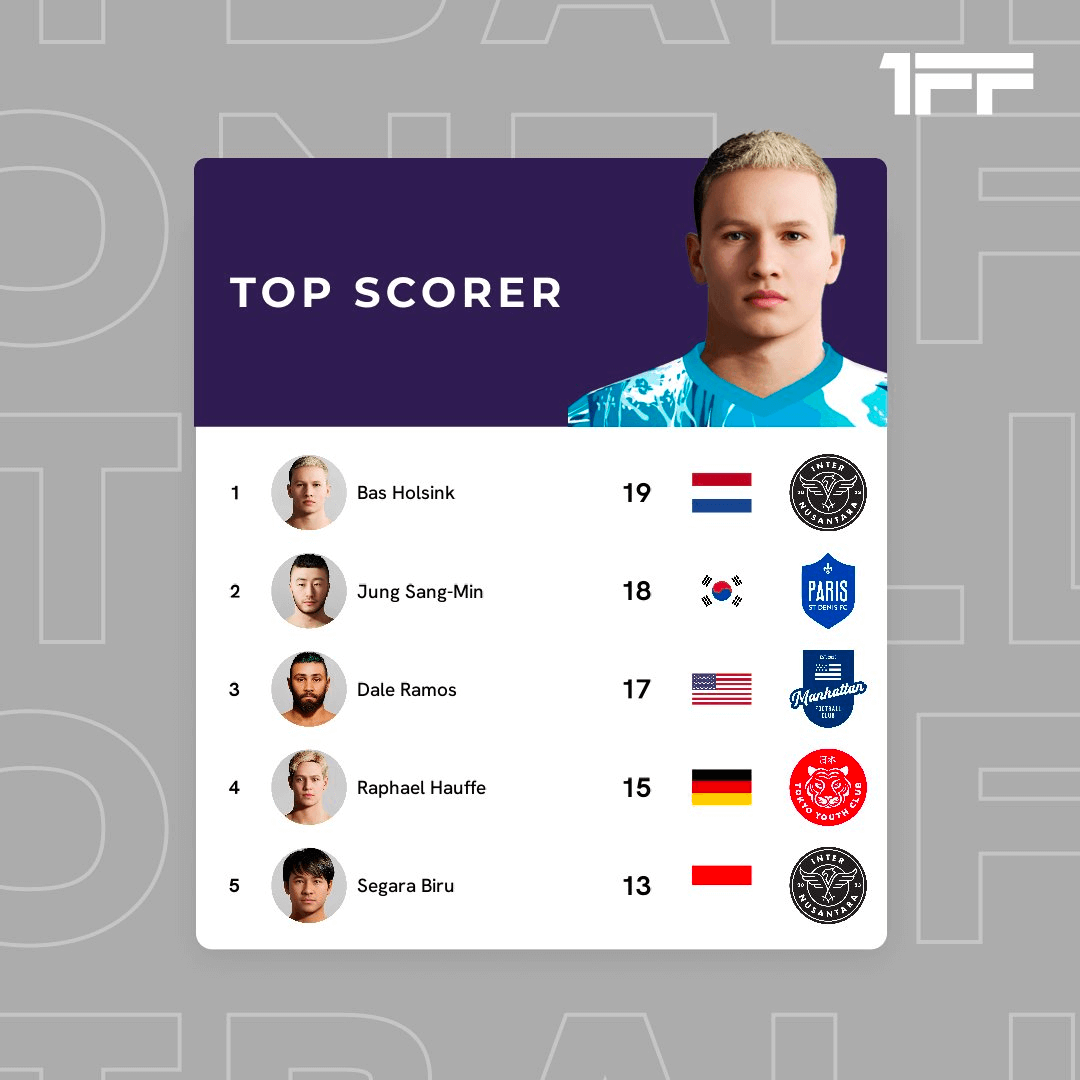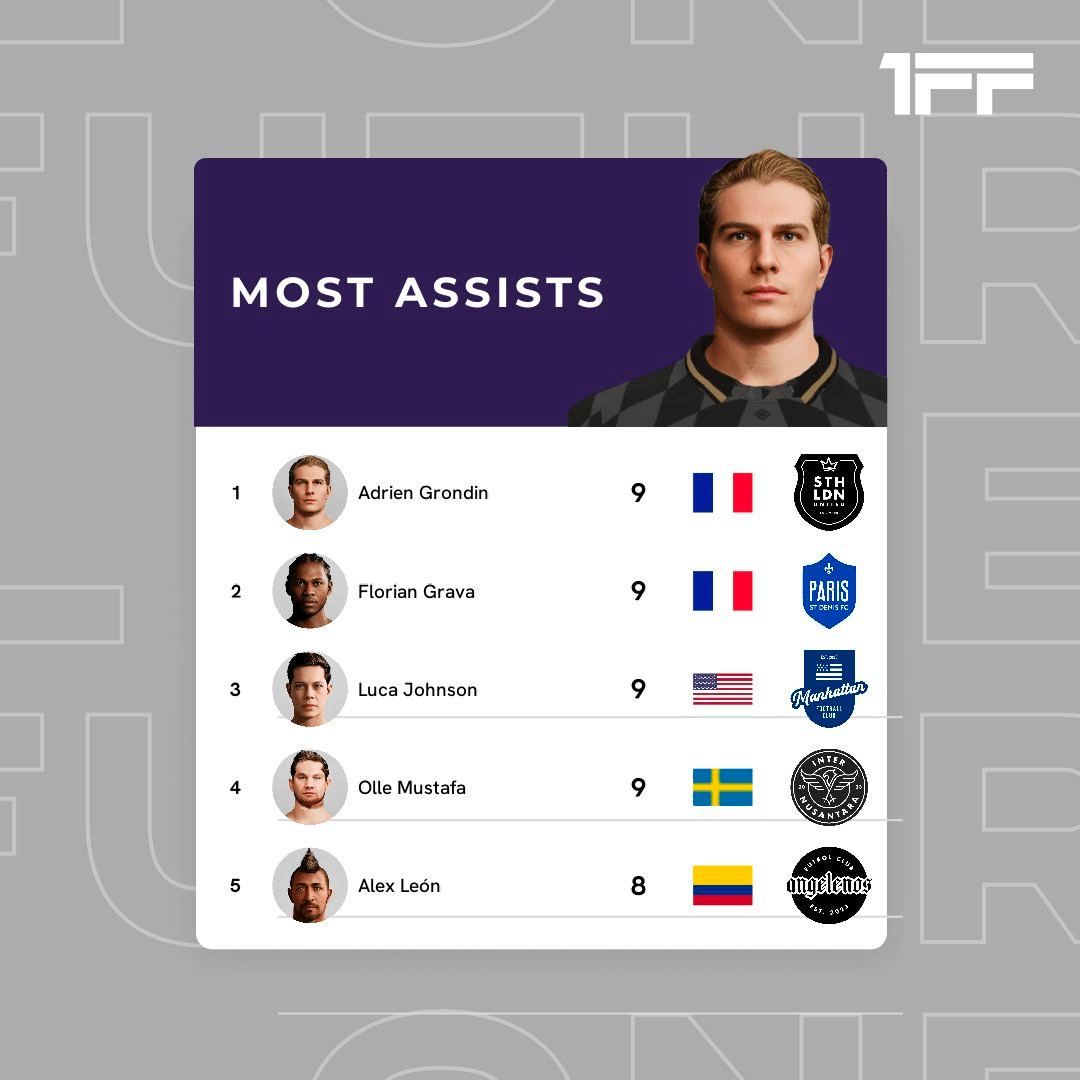 Best Stats
Inter Nusantara got through the Qualifying Final with a masterpiece of finishing, scoring five goals past the season's leading goalkeeper - James Keegan from Bondi FC. Before the game Keegan had saved 90% of opposition shots on target - well clear of CF Brasil Amazônia's Avery Joseph on 82% in second place. Keegan hadn't conceded more than two goals in any game this season.
South London United will regret a lack of connection between midfield and forward in their Qualifying Final loss to Tokyo. The Ballers generated 47 final third entries against Tokyo - their best results since Round 1 (51) and the equal-eighth-most of any team in Season 1. This led to just 11 total shots at goal and three on target. Tokyo Youth Club's CB pairing of Hiroyuki Suzuki (11) and Junpei Sasaki (9) both equalled their season-best returns for clearances.
His second hat-trick in four games in the Qualifying Final and a single goal in Inter Nusantara's losing Semi Final shot Bas Holsink to the top of the Golden Boot race. With the loss his season is now finished on 20 goals. At the halfway point of the regular season Holsink had just six goals, seven off Ramos in the lead. From Round 12 to now, he scored 14 goals in 13 games. No other player has more than seven goals in that time.
The Finals Bracket