One Future Football is the world's first global football league. It features 12 new super clubs with 252 new superstar players from 88 countries. Virtual football, real competition. Pick your team and cheer them on - all matches are free-to-view and fans earn team credits every time they watch their team and points every time their players play in matches. Find out more at
1ff.com
Player of the Season
French playmaker Adrien Grondin of South London United was named Player of the Season following a stunning season in England.
Grondin averaged an incredible 81 per match which put him well out of reach of the rest of the competition. Jung Sang-Min and Bas Holsink, finished 2nd and 3rd with Dale Ramos and young Inter Nustantara Star Segara Biru making up the top 5.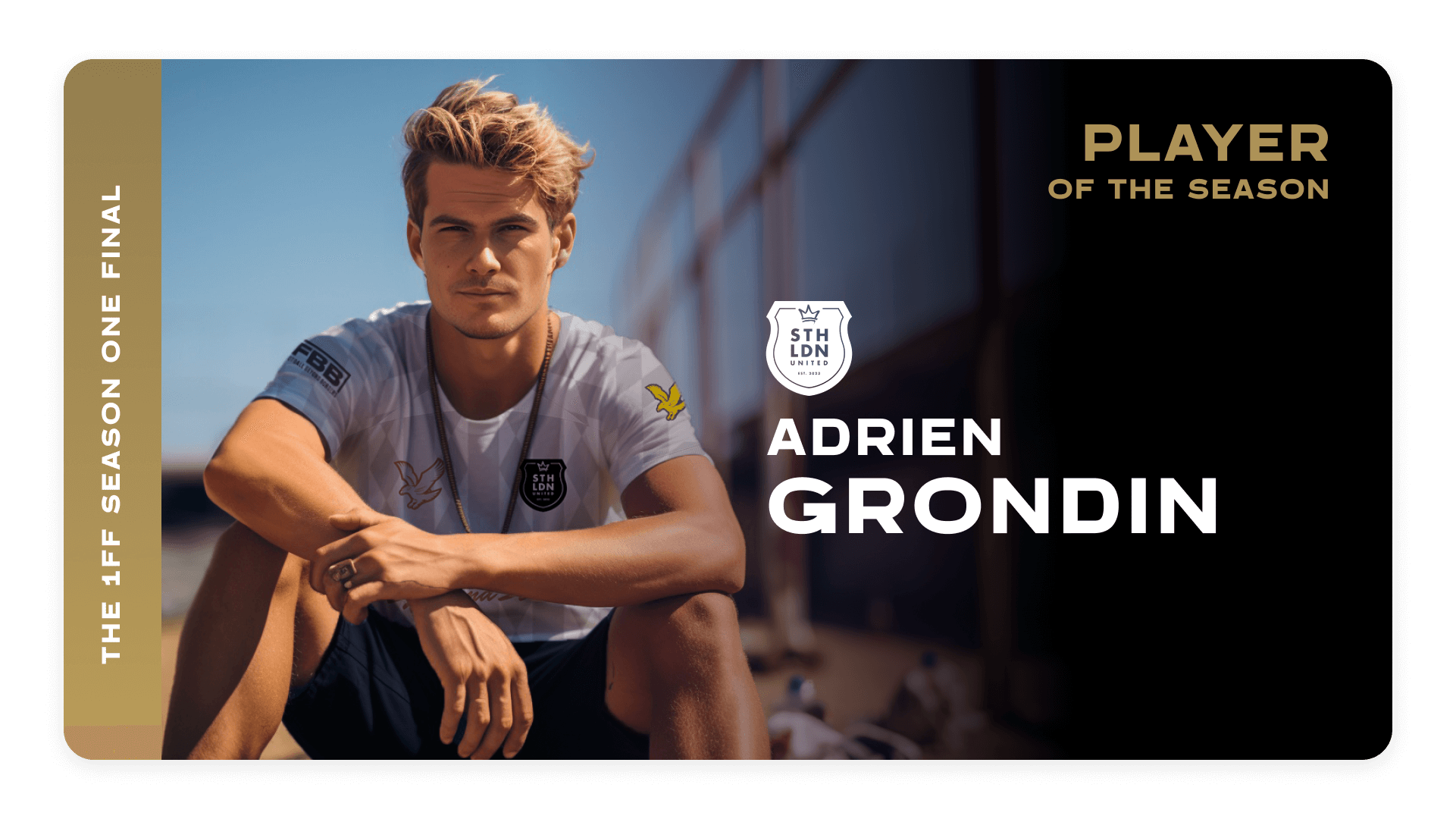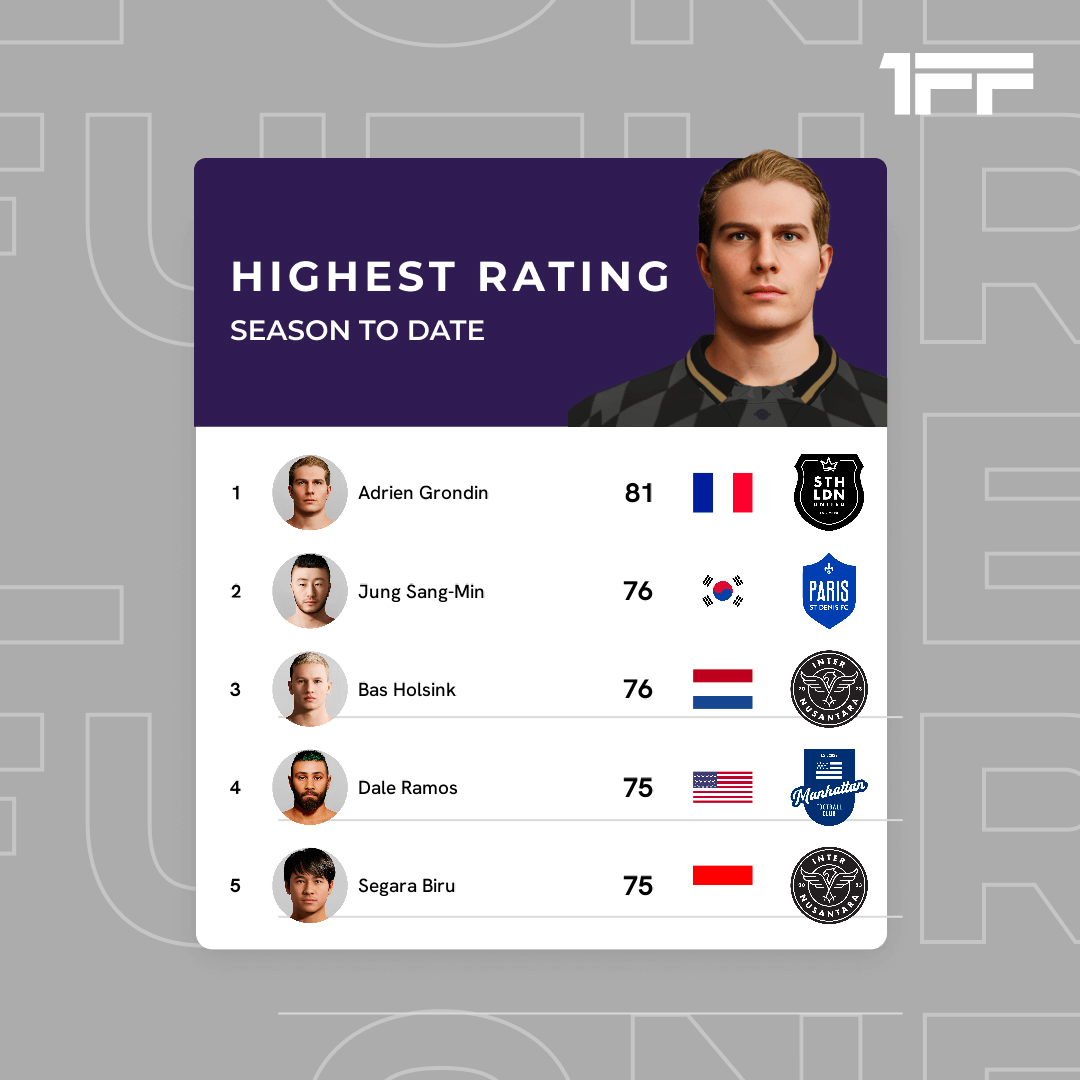 Young Player of the Season
Rashid Al Balushi the 20 year old striker from Oman was named Young Player of the Season. 9 goals in a season where his workload was managed by the coaching staff at Riyadh Stars should give fans a lot of confidence of things to come in 1FF Season Two.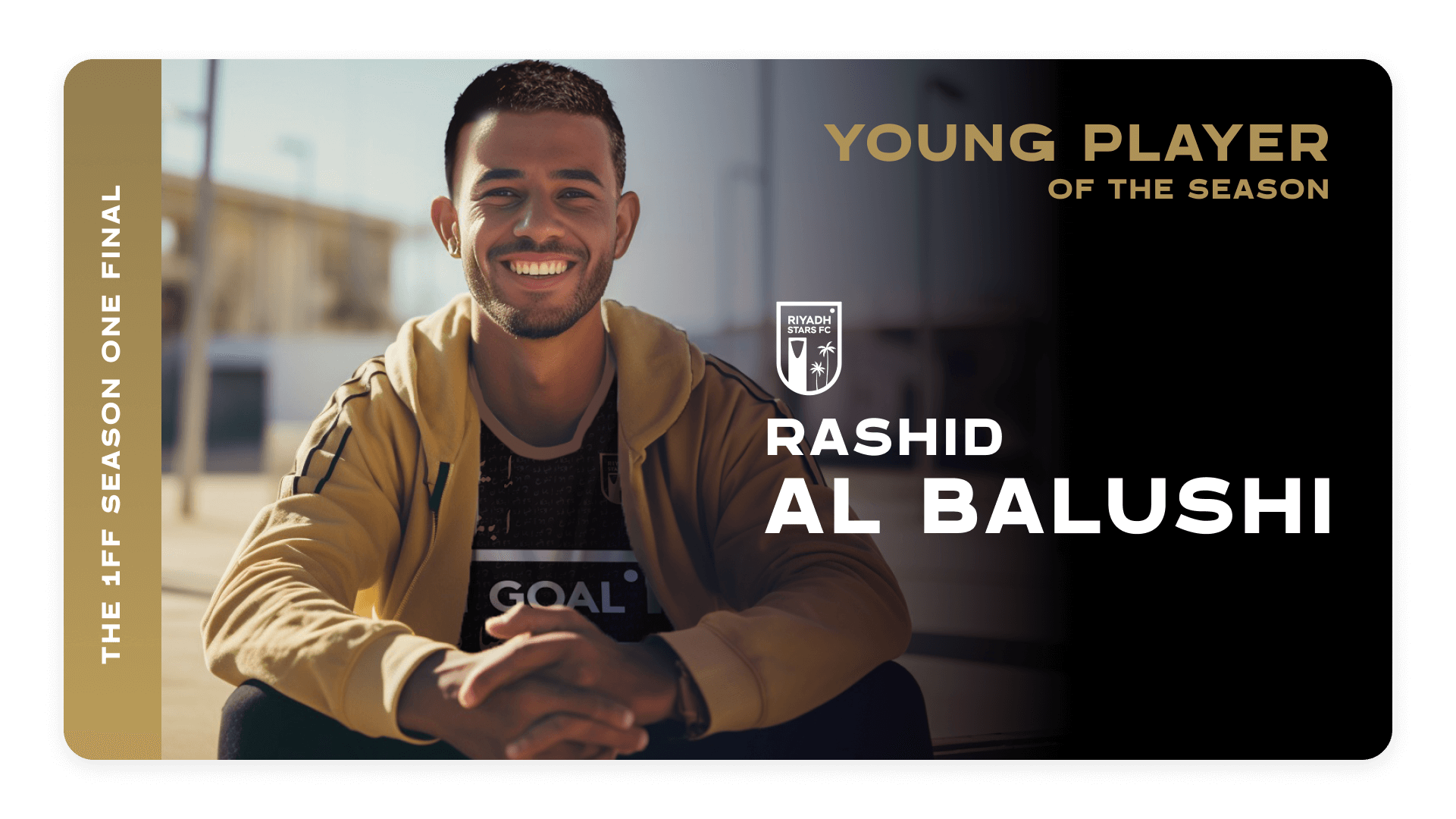 Top Goalscorer
The Golden Boot for Top Goalscorer was won by Bas Holsink of Inter Nusantara. Holsink reached the 20-goal milestone, chasing down Sang-Min and Ramos with 8 goals in the last 5 games. He had to sit and watch his two closest competitors in the final, but neither hit the score sheet and 24 year old dutch striker Holsink took home the award.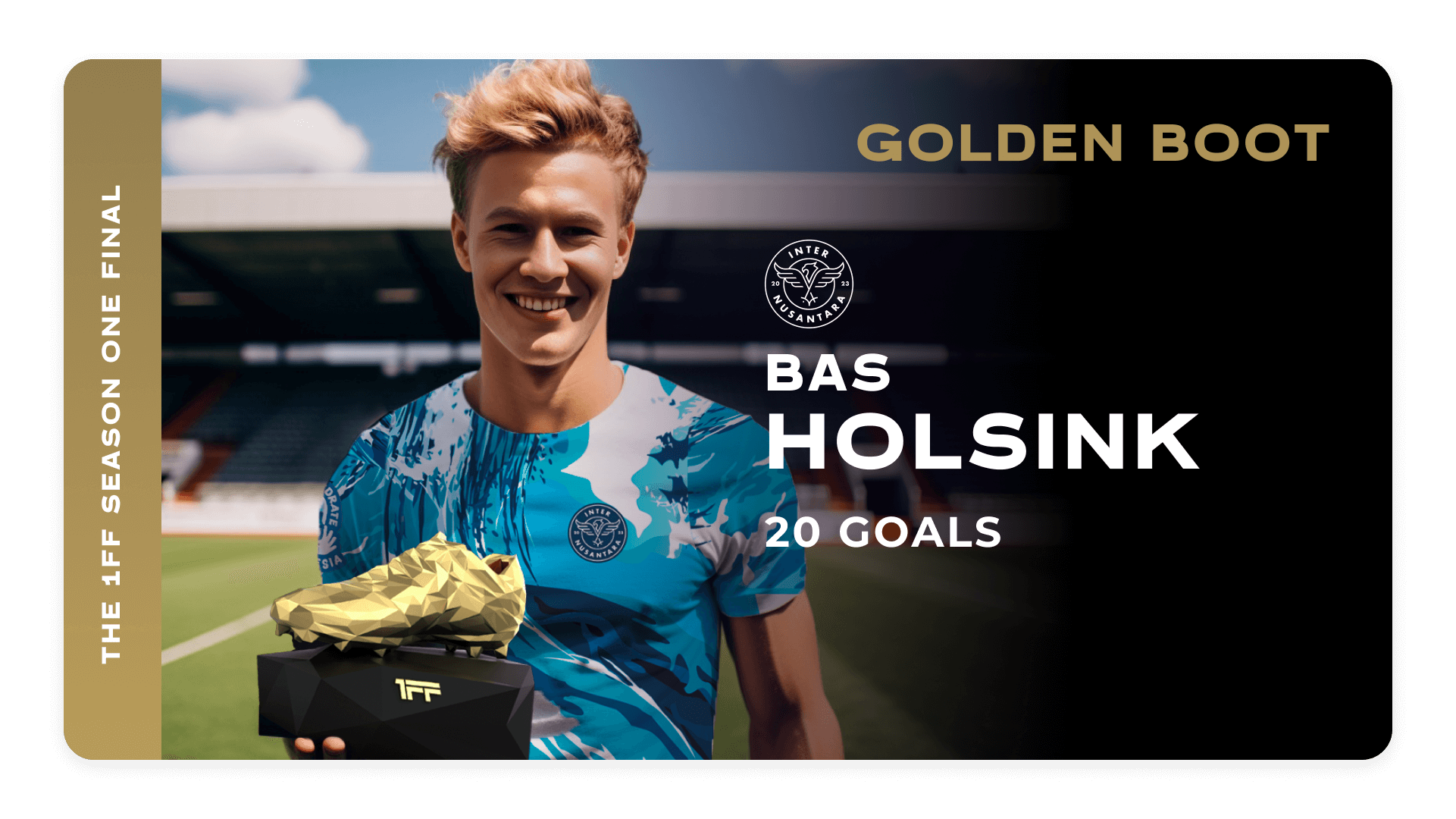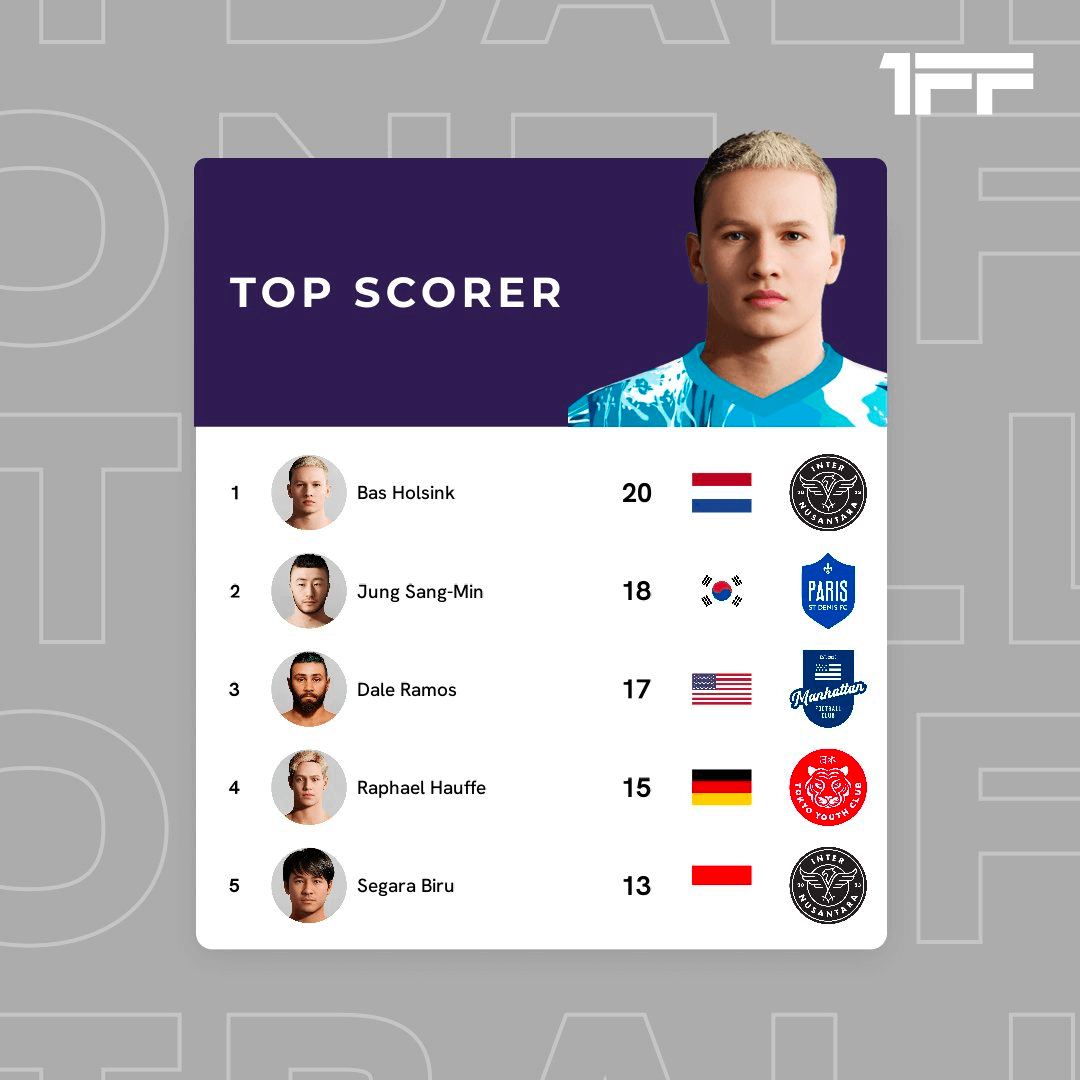 Most Assists
Four players ended the season sharing the award for the most assists; Grondin, Luca Johnson of Manhattan FC, Ollie Mustafa of Inter Nusantara and Florian Grava of title-winning Paris St Denis.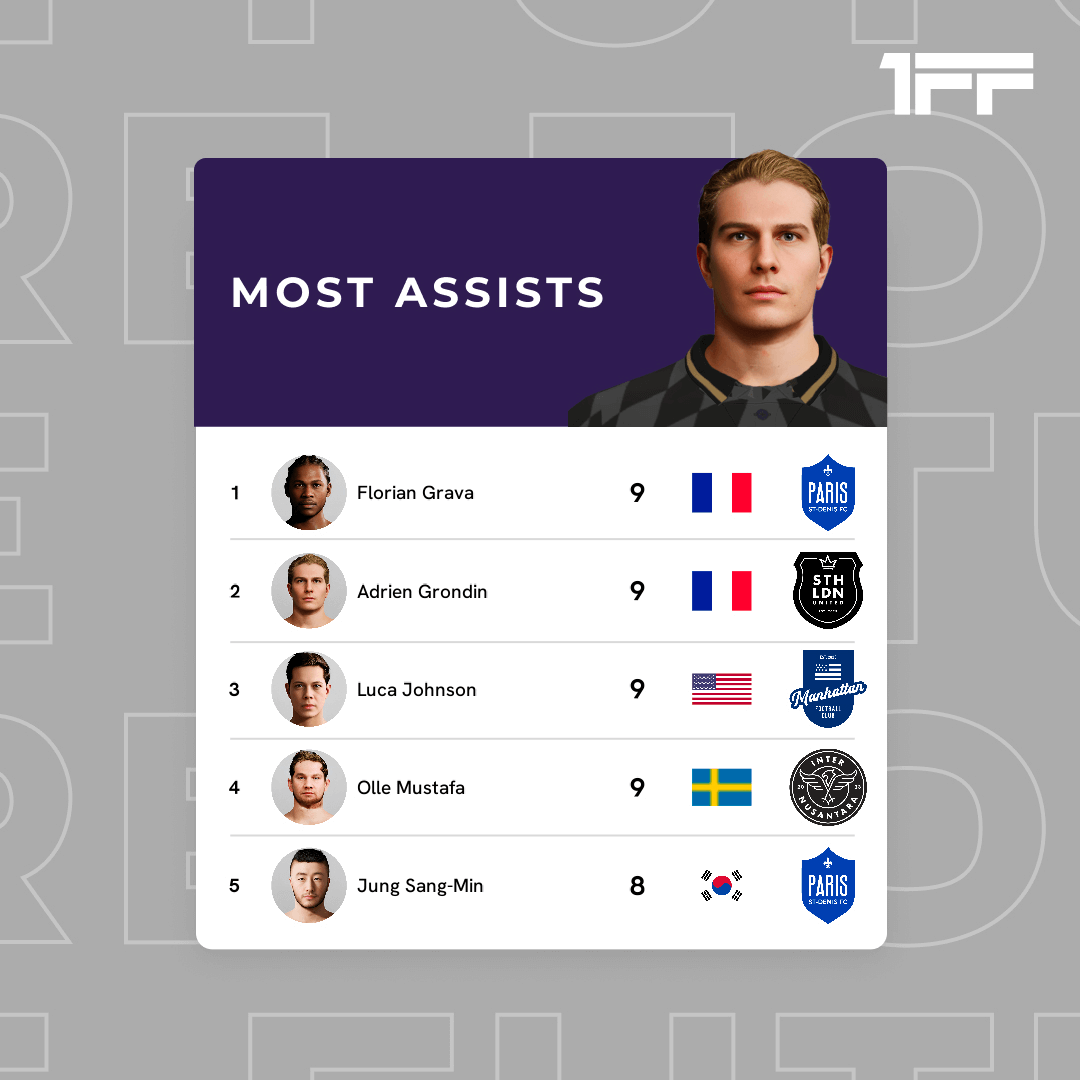 Team of the Season
8 of the 12 teams are represented in Team of the Season which features players from 11 different countries.
Unsurprisingly Keegan and Bul from Bondi bring their teams defensive capabilities, young goalscoring centre back Salvador Broglia and 20 year old Turkish Centre Back make up the back three. Cerquiera and Alex Leon ensure the team has plenty of bite in a very solid-looking midfield two.
Player of the Season Adrien Grondin sits in Attacking Midfield, flanked by goal-scoring wingers Segara Biru and Dale Ramos.
The team has plenty of goals in it from the front two, Jung Sang-Min joined by Golden Boot winner, Bas Holsink.
Florian Grava and 15-goal Rafael Hauffe were unlucky to miss out.