One Future Football is the world's first global football league. It features 12 new super clubs with 252 new superstar players from 88 countries. Virtual football, real competition. Pick your team and cheer them on - all matches are free-to-view and fans earn team credits every time they watch their team and points every time their players play in matches. Find out more at
1ff.com
In a huge week of stories,
Manhattan FC
lost twice and lost top spot that they've held since Round 5. Golden Boot leader
Dale Ramos
also went scoreless across the week.
Paris St Denis lost 1-0 at home to Bondi FC but then broke Tokyo Youth Club's 9-game winning run giving them a 2-point advantage over Manhattan.

2 points now seperate 3rd to 6th. Tokyo won, then lost. Brasil Amazonia and South London United both won in Round 17 and then shared the points with a 1-1 draw when they met in Round 18. Bondi FC in 6th took home 6 points from their two matches.
Four teams from 7th to 10th remain in with a reasonable chance of breaking into that top 6 and playing finals football.
Bengaluru
face
Naija United
in Round 19 and then the off-form
Manhattan
in Round 20 and would fancy their chances of securing 6 points.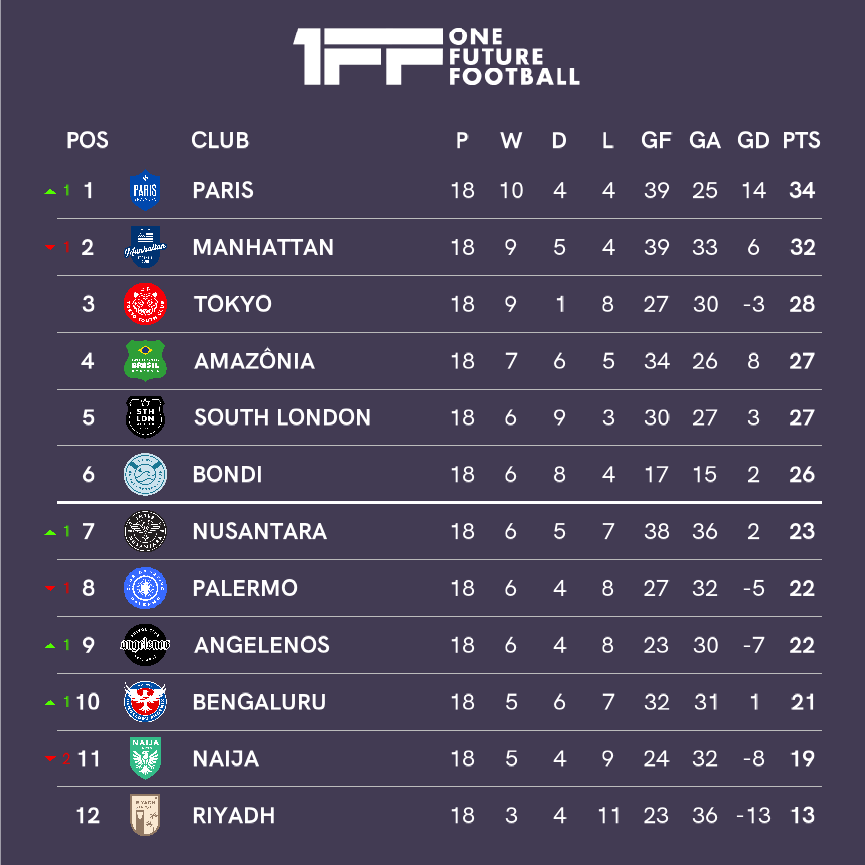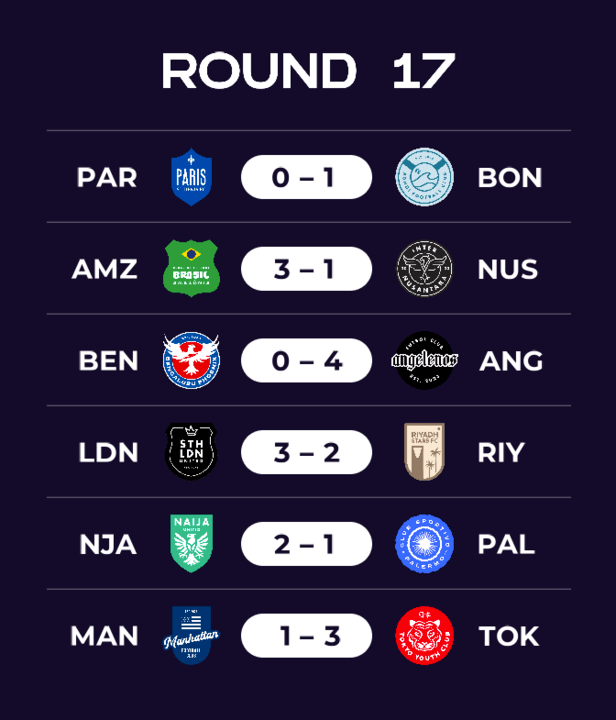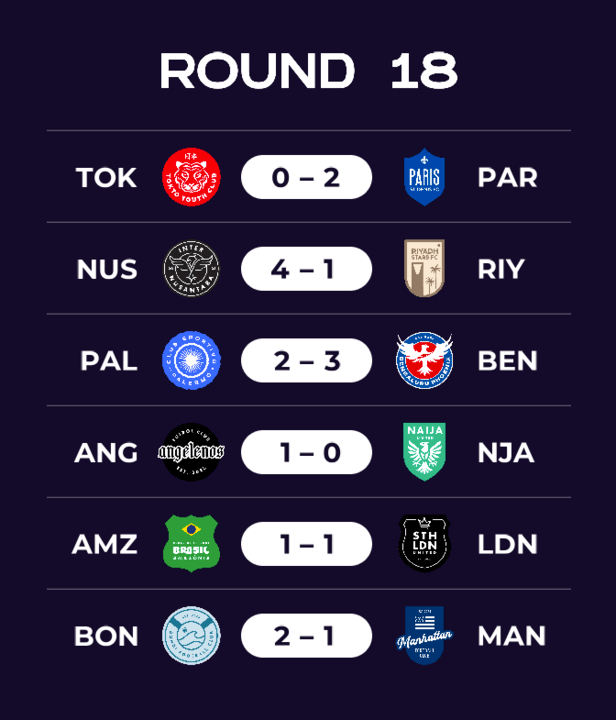 Game of the week
Tokyo went to New York City with an 8-game winning streak looking to make it 9!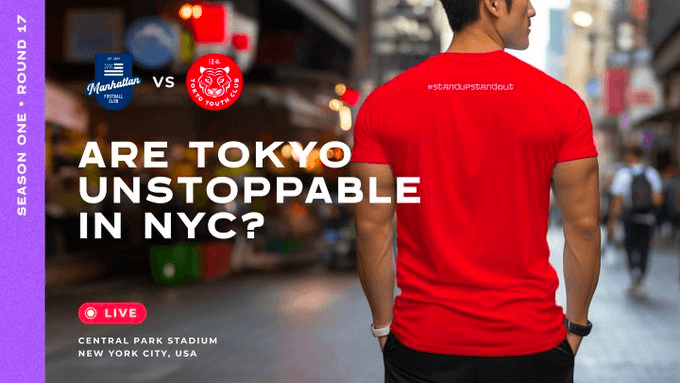 Full length highlights are on GOAL here:
https://www.facebook.com/GOAL/videos/851659909902030
Watch the short match highlights here:
📺 @ManhattanNYFC 1-3 @TokyoYouthClub | Key Moments | Round 17 #MANTOK
Goals of the Round
In Round 17, James Keegan was so good against Paris that he scored a 91.
910 1FF points for everyone that owns James Keegan.
Rafael Hauffe scored one, made one and was given a ranking of 88 in Tokyo's win in Manhattan.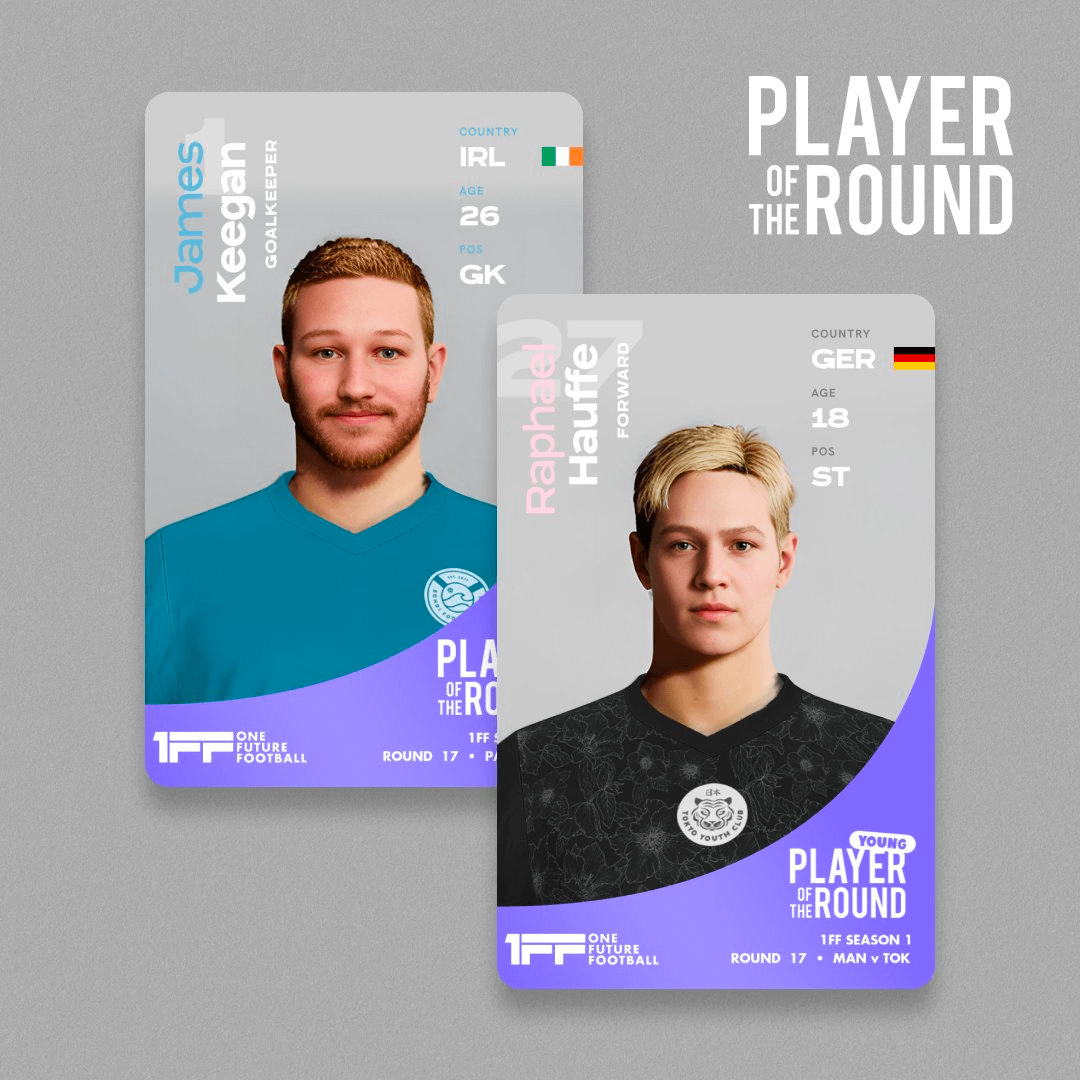 Segara Biru
's 2 goals in a 4-1 win against
Riyadh Stars
was enough to secure him player of the round in Round 18.
Salvador Broglia
also scored twice - though both from the penalty spot - in a 3-2 home loss to
Bengaluru Phoenix
.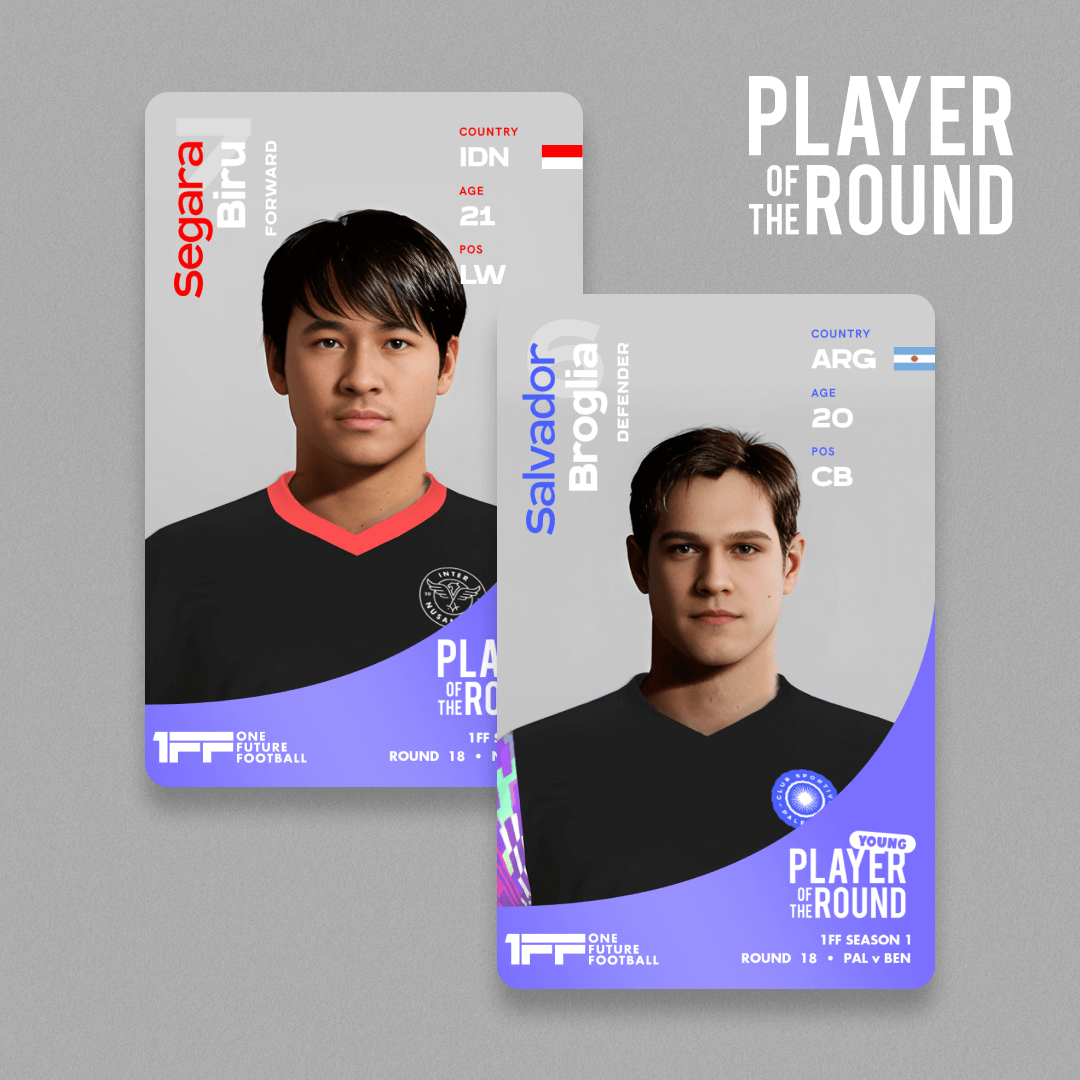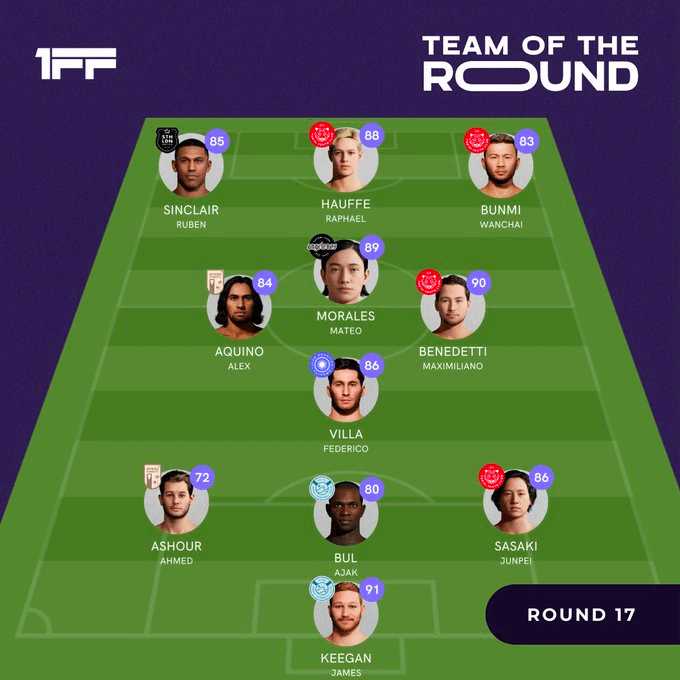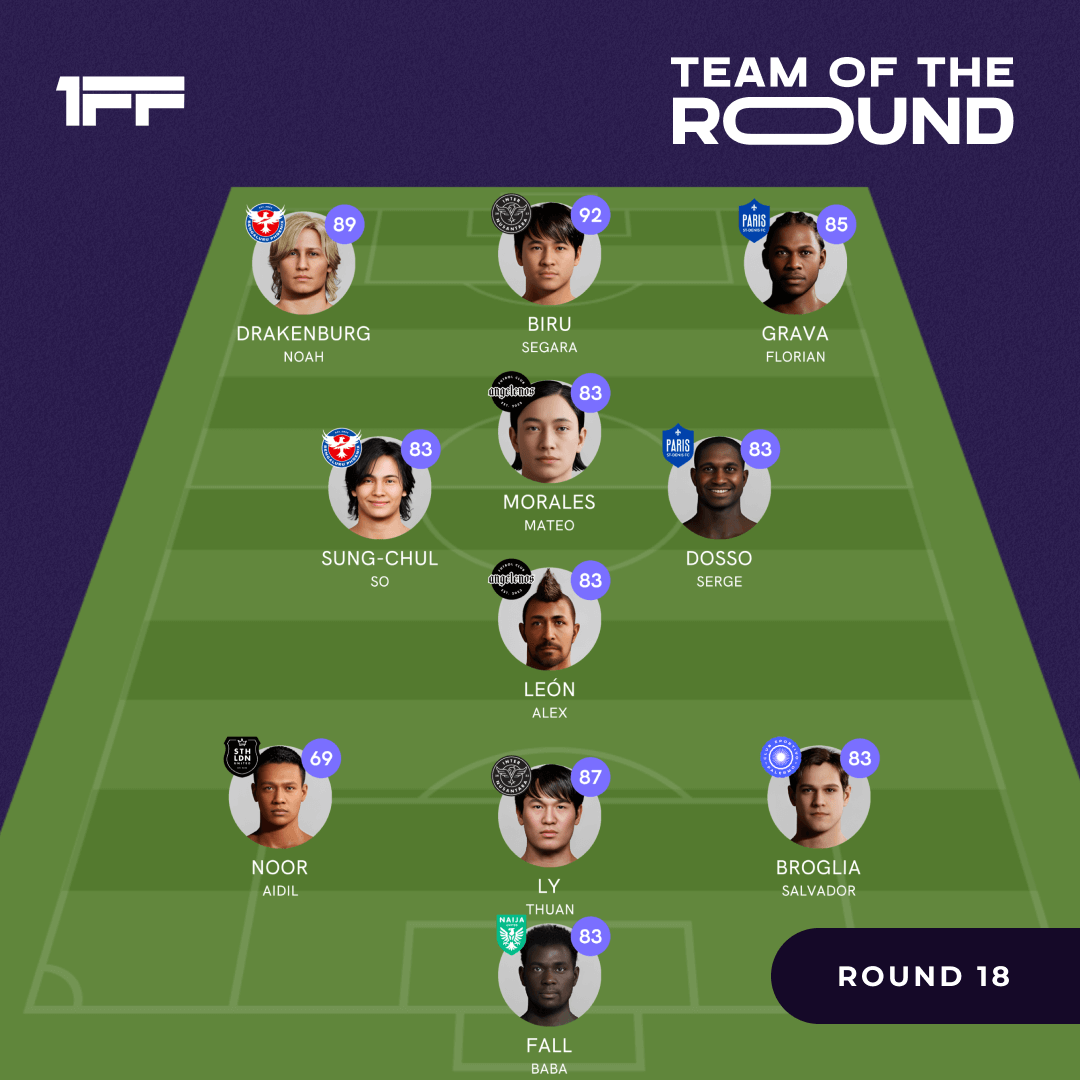 Best Quotes
Florian Grava
was impressed with most of
Bondi FC's
defence in
St Denis
' 1-0 loss in Paris. Or was he just using it as an excuse to throw shade at
Kozbasic
who he really doesn't get on with?!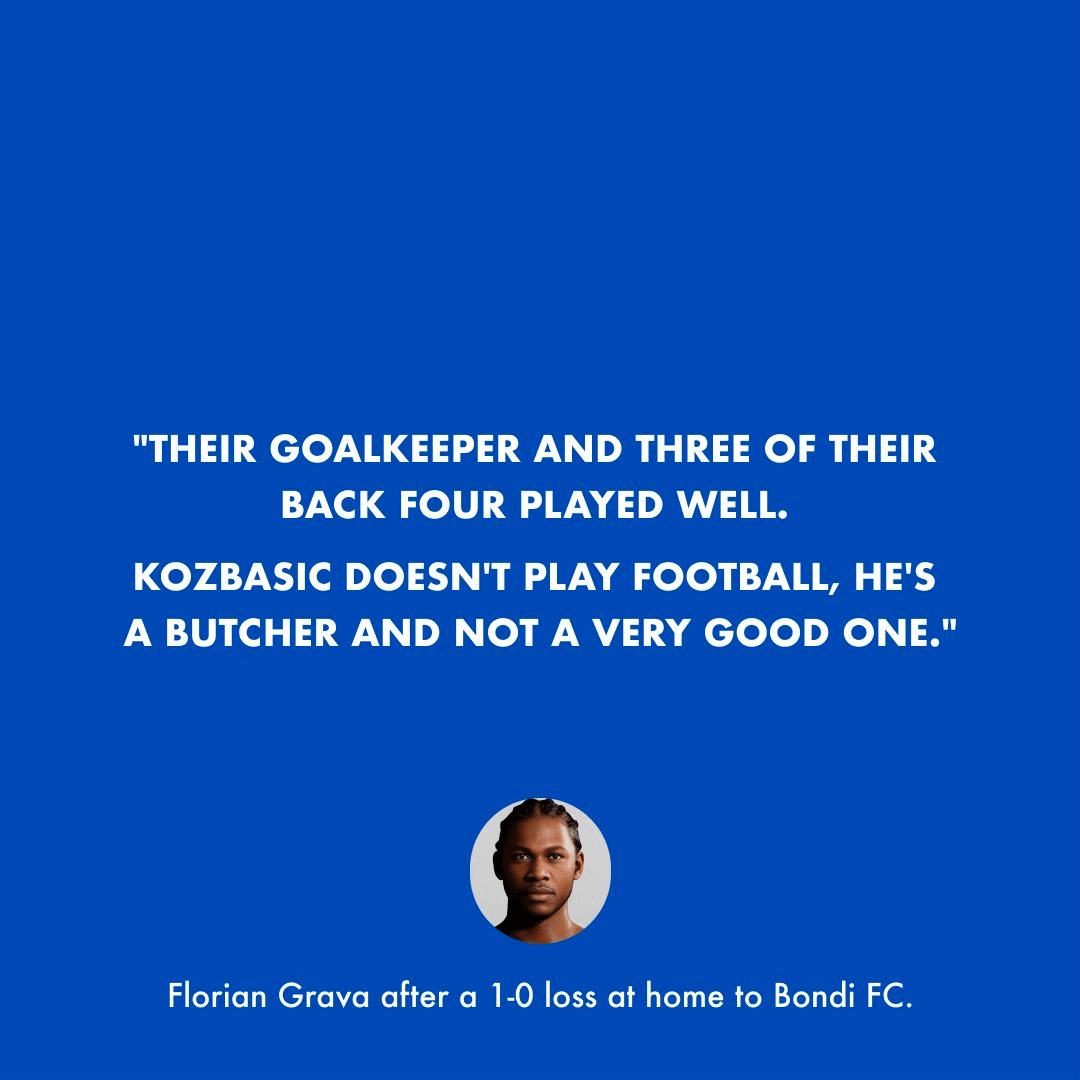 Best Stories
Tokyo Youth Club couldn't get to ten wins. A brilliant victory in New York City made it 9, but back-to-back games against the top 2 was always going to be tough. Their record for the season reads LLLLLLLWWWWWWWWWL.
Being on penalties can always boost the goal scoring tally, but for CS Palermo's Salvador Broglia he has hit the jackpot this year. Palermo have been awarded 10 penalties, of which Broglia has taken 8 and scored 1. The next-highest in terms of being awarded penalties are Inter Nusantara who have 4, the two US teams Manahttan FC and FC Angelenos have none.
Two sides sit clear with the worst disciplinary records in the league. FC Angelenos and Inter Nusantara have each committed 12.9 fouls per match, and have racked up 42 yellow and 3 red cards and 41 yellow and 4 red cards respectively.
Fixtures for the coming 7 days