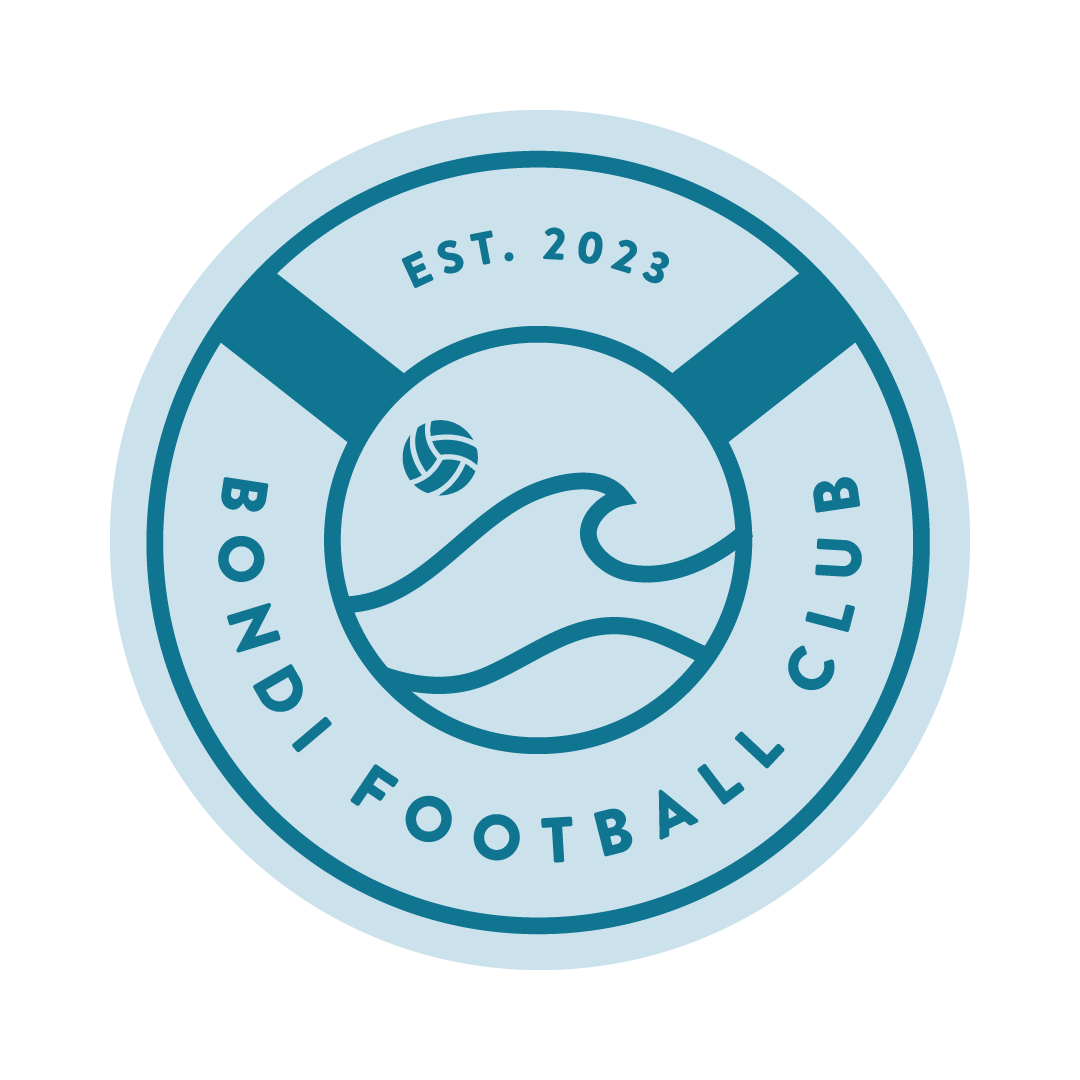 Bondi Football Club
"The Blues"
Home Ground
Bondi Beach Bowl
Bondi Football Club is all about enjoying the journey, whether that's your own personal endeavour or this team's goal of taking world football by storm.
Make no mistake, this is no hobby. Our way of life is working hard and having a great time doing it. Whether we're winning and celebrating or losing and learning, we come out on the other side with a smile on our face knowing next time, no matter what happens, we'll go harder. It's just who we are.
We want this team to be the very best, and we'll relish taking on everything and everyone that chooses to get in our way.
We're inspired by the beauty of our country and by the commitment of our community of surfers, swimmers, runners, and athletes working out along the beach who come back for more every day of the year. There's nowhere in the world like Bondi and let's be honest, it's where you'd rather be.
The club is built on its four main values of Competition, Respect, Enjoyment, and Teamwork. Those values are reflected in their players, staff, and supporters.
Lisa Arnoldy
Lisa Arnoldy is the formidable 38-year-old Dutch football manager of Bondi FC in One Future Football.
Arnoldy exudes an aura of data-driven brilliance that sets her apart from the rest. Armed with an extensive background in sports science and analytics, she has become the embodiment of a modern-day tactician. Unyielding to emotions, Arnoldy's decisions are solely dictated by the numbers, as she effortlessly unravels the secrets to victory. Her dirct and no-nonsense approach with players leaves no room for ambiguity, demanding nothing short of excellence. In the media arena, she is concise and straight to the point.
On the pitch, Arnoldy's teams unleash a ferocious high-pressing style, their aggression serving as a testament to her calculated strategies. With an unwavering determination to conquer, this Dutch woman stops at nothing to carve her path to success.